I debated writing this article. I keep thinking 'how much is too much to share'. Will I feel embarrassed sharing some of my experiences? Will this be weird for some of my family members to read? 
Yes to all of the above. 
BUT....
I thought, I'd rather feel a few flushed moments then hide the message from women who might need to hear my story. 
Last year I toyed with the idea of doing a boudoir shoot as a wedding gift to my husband. I researched a few local photographers and found one who had gorgeous photos and made it her mission to change women's perceptions of themselves. She had a really great following and posted a lot of body positive content on her Facebook page. I must've had too much wine that day because I booked a session. 
She was booked for months so I waited patiently for 6 months thinking that by then I'd be a lot thinner because I'd be on the 'bride stress diet'. A lot of my friends told me they lost weight for their wedding by just being stressed. Riiiiiiight.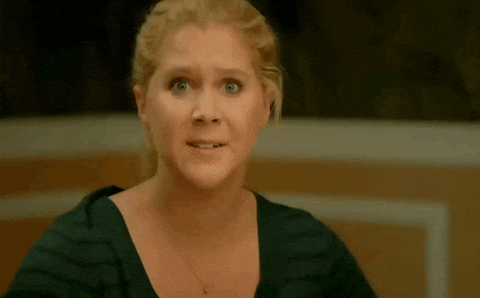 Meanwhile, I was so unstressed that I slept like a baby, started to un-sweat the details and didn't lose a dang pound. 
So when my day came, the anxiety started kicking it. I've never seen a plus size girl in lingerie on a billboard, Victoria's Secret doesn't even sell clothes in my size so how could it be ok for me to do this? 
It was a 'knees weak, palms sweaty - (almost) vommed on my sweata already' kind of feeling. 
I swear I almost turned around 20 times. I thought screw the deposit. I'm just going to put on my jammies and live in my safe space where I tell myself that only thin is in and never leave my comfort zone. 
It took me an hour to get to the spa where I got my hair and makeup done. I didn't turn around but I did give myself a stern mental pep talk - just like Rabbit in 8 Mile - and I said 'Vicki, you suck it up because these people made time for you. If you feel like a fat blob, don't show it and the show must go on.' 
I wish I had a more positive pep talk to share and that I didn't use 'I' and 'blob' in the same sentence but we're women and mentally torture ourselves with mean stuff...
Anyway, I got my hair done and really did look (and feel) great! I drove to the studio, met with Taylor Bodis, who immediately handed me champagne and gave me her own pep talk - shockingly it was more positive than my own. 
When the session started I felt vulnerable but happy. 
The experience changed me. I felt beautiful and sexy as a size 16 woman. Instead of hiding my body, I was highlighting my curves. I was accentuating the positive. I was humming my own silent anthem of self acceptance.
I completely let go and just let myself feel open and happy. 
I'm so glad I didn't wait for my 'when' i.e. when I'm thinner, when I'm hotter, when I lose weight, etc. 
If you're reading this and have ever held yourself back from something in your life because of your own 'when disease' - I hope that you'll read my story and feel like there's no time to waste. You are special and unique and awesome...TODAY & ALWAYS. 
Whether you want to roll around naked in a sheet or wear a two piece swimsuit for the the first time in your life or vocalize your thoughts about virtually anything...
PLANT THAT FLAG. MAKE YOUR MARK. EMBRACE YOUR BODY! 
If anyone is interested in learning more about my experience, you can contact me directly. You can also book your very own boudoir session with Taylor Bodis based in Clinton, OH. 
Website: https://www.blushingredphoto.com/children 
Instagram: @taylorblushes red
PS - PUH-LEASE watch the documentary called Embrace on Netflix. It will change your life. 
Please reload